Who is Pick My Lock and where did we start?
Pick My Lock's story begins with Dane, learning to master the skill at a young age to bypass
the locks his mum put on the snack cupboard to keep him out. As time went on, he was
later reintroduced to lock picking in the Australian Military, where he spent 13 years serving
our great nation. During this time, his passion for lock picking grew. Thus, his next challenge:
finding good quality tools readily available in Australia.
From humble origins, we first begun testing the waters at small military shows with
excellent feedback, Pick My Lock fast gained popularity.
Pick My Lock was then officially launched online in February 2018. We collaborated with one
of Australia's best Locksmith and Safe experts, with his extensive knowledge we have been
able to source the right tools for beginners right through to experienced locksmiths with our
attention focused on only importing top quality gear.
We first began stocking Sparrows Lock Picks and over the years have vastly expanded our
range to include many top-quality brands including: Peterson, SouthOrd, Brockhage, HPC &
Multipick to name a few.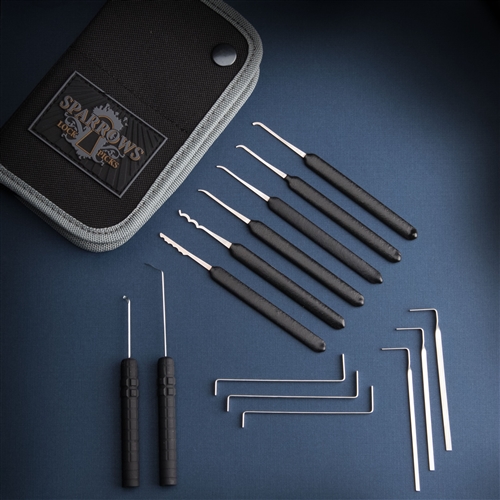 Our goal has always been to always supply the best quality tools and accessories and make
them readily available to the Australian market. We strive to bring you the best quality
range in lockpicking tools and at competitive price all while providing you with exceptional
customer service.
Over the years we have attended multiple shows and expos all throughout Australia, sold
countless kits to beginners eager to learn the art of lock picking, to expert locksmiths
needing fresh gear, right through to fitting out the Australian Defence Force, Police Force
and the fire Brigade with all the tools they required to get the job done.
We are super proud of Pick My Lock and how far we have come through the year and we
have greatly appreciated all your support.